"THE SECRET TO A SUCCESSFUL HITTER ... REPS-REPS-REPS!"
Have More Success!:
Get 10,000 Reps in just a few months and change your swing forever! Three Powerful Baseball and Softball Swing Training Packages that will help you and your players improve, stay engaged, and get to the Next Level! Proven NEW
patent pending
technology is the best way to effectively train at home and be prepared for the upcoming season!
WATCH THE DEMO!



The Big League Bucket Packages are designed with your player in mind. From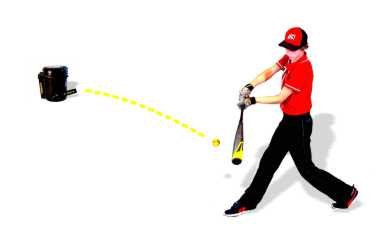 the Little League Player just starting to hit a pitched ball to the more advanced player that has to learn to hit the curve ball, the Big League Bucket has the right speeds. Fastballs at an easy pace of 15 MPH or a blazing 75 MPH fastball that will prove challenging for even the best hitters. Need more? Learn to hit a 12 to 6 curve or a hard slider and become unstoppable at the plate!

All Big League Bucket Packages include the Soft Toss and AirTEE Tools which help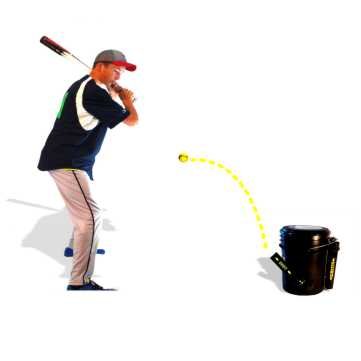 players develop fine eye-hand coordination and are great for teaching the mechanics of a powerful inside out swing. For the Coach or player that really wants to drill down and fine tune their swing, these tools will help get you there FAST! Works with your favorite swing training aids; weighted bats, speed bats, small bats...etc.
Want your players to swing more and become better hitters? The Big League Bucket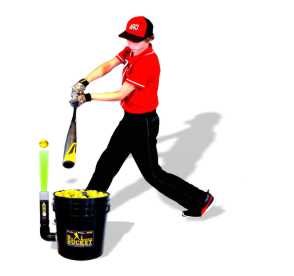 Packages make training fun and entertaining. Get your players to take extra swings and learn to compete with games and challenges. With all the tools and the variety of drills you can keep young and experienced players competing and having a blast with the Big League Bucket.
---
"

The Big League Bucket helped my team Reach the Little League World Series"
Coach Steve C. Coon Rapids
---
"We LOVE the Big League Bucket! It is so much fun for him to do and me to watch!"